Why You Should Not Buy Sony Xperia Ion? – 3 Drawbacks
Well I am writing this article not to please anyone and instead am increasing the list of my haters. There may be many who love the XPERIA range of smartphones, I too love them. But still the XPERIA ION is one such gadget which I would not recommend to my readers.
First of all let me give you an insight into Xperia Ion by sharing its features.
As the tagline of Xperia Ion says that "Experience Everything in HD" and indeed with the Exmor R technology in Ion's 12 megapixels camera. You can capture as well as record everything in HD. The 1080p HD Reality is powered by the latest Mobile Bravia Engine. You will be surprised to know that the front camera is able to record videos at 720p HD.
In terms of connectivity options, Sony never disappoints. Indeed just through "High definition multimedia interface" or HDMI cable you connect your ION to your television.
The memory is good with 1 GB internal RAM and expansion slot – microSD up to 32 GB. Apart from that it has all the usual features like GPRS, Edge, Bluetooth. It is also NFC enabled handset just like its competitors Galaxy S3, HTC One X.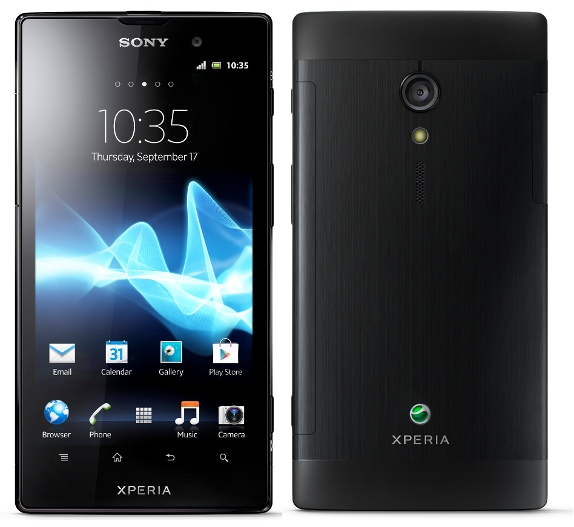 The Sony Xperia Ion is loaded with the first ever Sony entertainment network. In this network you are enriched with movies, top charts songs, new releases and many other entertainment things.
WHY NOT TO BUY XPERIA ION ?
OPERATING SYSTEM
The Xperia Ion is provided with Android 2.3 (Gingerbread). It is not provided with the latest ICS 4.0 (Ice Cream Sandwich) operating system. Motorola Defy plus (mid-range android smartphone) too is loaded with the latest operating system. And, Sony Xperia Ion which can be compared with Samsung Galaxy S3, HTC One X does not have the latest Operating system.
PROCESSOR
This is one of the major disadvantages of Sony Xperia Ion. Indeed, Sony is launching this phone in the same league as that of already established Samsung Galaxy S3, HTC One X, both of which have quad-core processors. Moreover it's lesser priced Xperia range that is Xperia P is too provided with dual core processor. What an irony Xperia Ion though higher priced has dual core processor only?
OVER-PRICED
Xperia Ion is over-priced. I say so because launching this phone with a whooping price tag of 36000 INR, one cannot ignore the price of more feature oriented phones that is One X and Galaxy S3. Moreover, you can get the iPhone 4s too just by paying a few thousands more. I am not stating that Xperia Ion is outdated but just reinforcing the very fact that it lacks the most advanced processor speed and the latest operating system.
VERDICT
Overall Xperia Ion is a nice handset with a sleek design and in terms of styling Xperia Ion doesn't disappoint. It is provided with great connectivity options and the front 1.3 MP camera capable of recording HD videos at 720p@30fps is too good.
Had the Sony launched the phone in the same price range of Samsung Galaxy S2 or somewhat close to it. Then I bet it would have made the market hotter. But as of now there are many other smartphones in this price range to look out for. If you prefer to buy a Sony product, then you can go with Sony Xperia S which costs around 30,000 INR and having better specifications than Xperia Ion.
The following two tabs change content below.
Latest posts by Shitij Jain (see all)